The excitement of the new school year has begun to wind down and you finally feel like you've gotten into the swing of things. What better time to introduce some powerful new updates to one of the best apps for teachers – our parent communication app, ClassTag!
You Spoke. We listened.
Here at ClassTag, we've got your back! We're always looking to improve your experience so that you can more effectively reach every parent. We've taken your feedback and implemented it into our latest mobile app update. Here's how we've made ClassTag one of the best apps for teachers.
Faster
Time is ALWAYS of the essence for a teacher! That's why we've made the focus of our latest app update around saving you as much time as possible. We know you don't have time to sit around waiting for pages to load, and now you won't have to. The new version of the ClassTag app loads pages up to four times faster than before upon clicking a new tab, and it should continue to speed up as we push new code. Perhaps now you can enjoy a couple extra minutes for your lunch break!
I'm LOVING the new ClassTag update! Thank you @classtagme for listening. Great things happen when a company cares about it users! #teamupforteachers
Click To Tweet
Better Notifications
"Has anyone signed up for parent-teacher conferences yet? Did Sarah's mom get my message about this morning's incident? I'm just too busy to keep checking!"

– Probably you, if you're a teacher.
Teachers, we completely understand this frustration. That's why we've improved our app notifications to make your day a little easier.
With our new ClassTag App for iOS (iPhone), you'll get to see a notification badge on the app icon before you open it (you know, that little red number in the top right corner?). You'll also have the ability to receive banner notifications, meaning less time spent going into the app searching for messages you may or may not have received yet. Again, every minute counts! 
152,619 unread emails? Definitely the phone of a teacher (or a start-up CEO)!
The bottom line? From now on, you'll know if there's something you need to address, just by glancing at your phone. The best apps for teachers should make your life more convenient, not less!
More Control
Raise your hand if you LOVE being in control as a teacher. Us, too!
That's why, with the ClassTag mobile app update, we've added a new feature that lets teachers have a bit more control over parental activities within the app.
You will now be able to designate what parents are able to do within the app, whether it's uploading photos or chatting with other parents. How does this save time? You longer have to moderate parent activities and screen unwanted content!  
As always, the choice is up to you!
Hearing from parents makes my day, but admittedly I get busy and forget to check the app for any new communication. Now with the new update, the notifications ensure I never miss a thing! I also love that I can control what parents can post. Privacy is important and the ability to control who sees what, gives me peace of mind.

– Sam, ClassTag User & Teacher
Well, there you have it! We hope you enjoy the newly improved experience. ClassTag is the only completely FREE  technology that really empowers you to reach any parent. Our easy-to-use platform lets you effortlessly engage with parents while saving time and earning much-needed supplies for your classroom.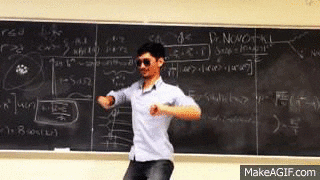 Better yet – we are ALWAYS open to your feedback. Have an idea for a new feature or want to see something improved? Send us an email at support@classtag.com or post in our  ClassTag Educators' Lounge Facebook Group.
And, as always, thank you for being a part of our community!